Hello! I am Daan Berg.
Born in the year of Take That, Shaggy en Coolio's biggest hits, so that's a good start.
In day to day life I work as a Presentation Scheduler for television outlets of MTV, Comedy Central and Nickelodeon at Paramount. Next to that I host a daily radio show at the regional station WOS, and I freelance in IT and media.
Read my story below!
Did it make you curious or enthusiastic? Please do get in touch.
Take-aways
Has a great resume
Loves: radio, television, communications, being ready for others, nasi goreng, word jokes
Would like to: have days of 40 hours so there's more time to sleep
Can't handle: unnecessary hassle, gluten, milk, yeast, injustice
Biography
1995-2005: village life
Daan Berg is born in Krimpen aan de Lek in company of his parents, and his older brother and sister. Daan goes to public elementary school there, and joins the local scouts group at a young age. There he learns handy skills as sailing, tying knots and cooking at an acceptable level. At home Daan is mostly occupied with his biggest passion at the time: computers. An easy quiet life like many of Krimpen's citizens have.
2006-2009: experimentation
In the last years of elementary school, YouTube starts taking off like a rocket. Daan is interested in the new platform, and watches a lot of online technology content on the video site. It doesn't take long form him to start playing around with editing little clips taken from the internet.
2009-2014: lots of buttons
Despite Daan enjoying the process of making clips for the web, he's looking to learn more. In 2009 he discovers the local TV station in the neighboring village, and applies as a new volunteer. Before the end of the year he got his first amateur news reports on air.
Slowly, Daan starts getting more involved. Editor-in-chief Jan Berger sees a growing talent in Daan, and gives him the opportunity to start writing for the station's news outlets: a website, social media and Teletext. Additionally, in 2011 Daan gets a timeslot on the radio station of the outlet to strengthen it's news programming.
Daan first pushes a button in a radio studio on 23rd April 2011 — the start of his radio career. He notices a new passion has been discovered, which evolves rapidly.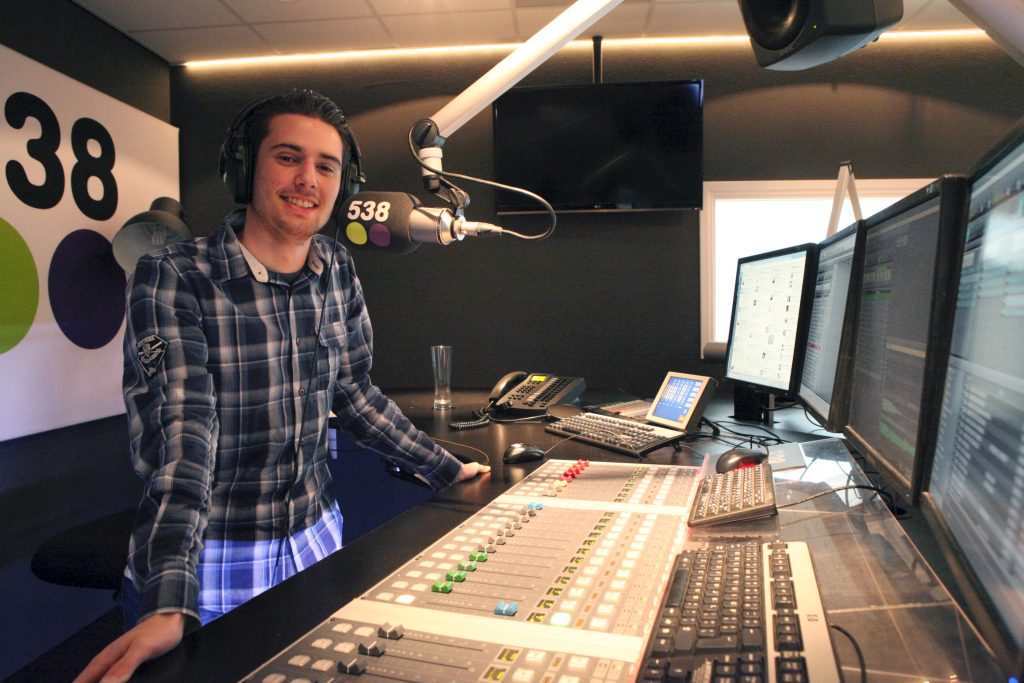 In October 2012, Daan is accepted to participate in the OLON 3FM DJ day. This is a special training day for about 15 radio talents from Dutch local radio stations. Daan listens to the feedback, and lands a training contract the next year with the national outlets Radio 538 and SLAM!FM. He also starts as the communications officer for VHU Europe, a branding specialist for radio and television.
2014 is filled with learning experience. Daan follows training at 538, and executes an internship as an editor and host at city station OPEN Rotterdam.
2015-2019: developing life experience
When it rains, it pours. Late in 2014 Daan leaves the talent training program of 538. Halfway through 2015, OPEN Rotterdam turns off its radio station. Luckily, through word-of-mouth Daan gets a new radio slot at a regional station in the southwest portion of South-Holland, WOS.
In 2017 Daan leaves VHU Europe and he starts looking for a new occupation. In the expectancy that it'll be temporary he applies for a customer service representative position for MediaMarkt at Teleperformance in Zoetermeer. It turns out to be a great fit, and he sticks around there until late 2018. Then he's promoted to workforce management for a larger client of Teleperformance in Utrecht.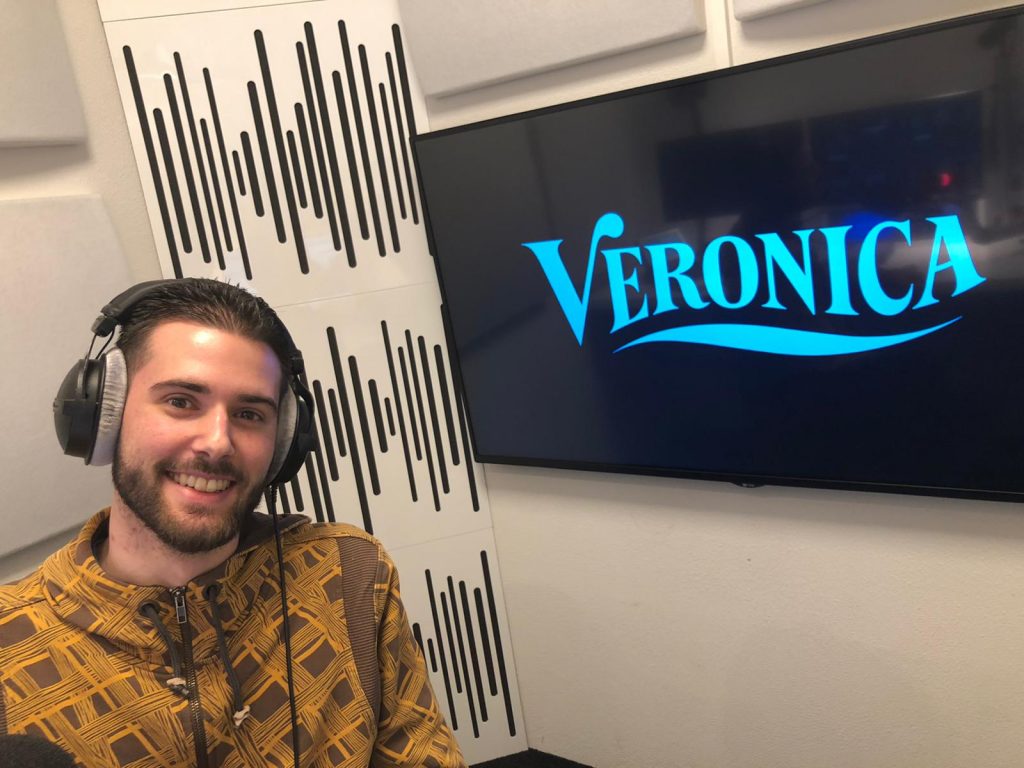 2020-now: curiosity pays off
Halfway 2019 Daan visited Talpa Network (previously 538 Group) again, now consisting of four national radio stations.
After following workshops for Kermis FM focusing on radio news, a good impression was left. Late that year Daan gets asked to join the talent program XM Radio. Due to COVID-19 the program was forced out of existence after a few months, but it did land Daan a lot of knowledge and contacts.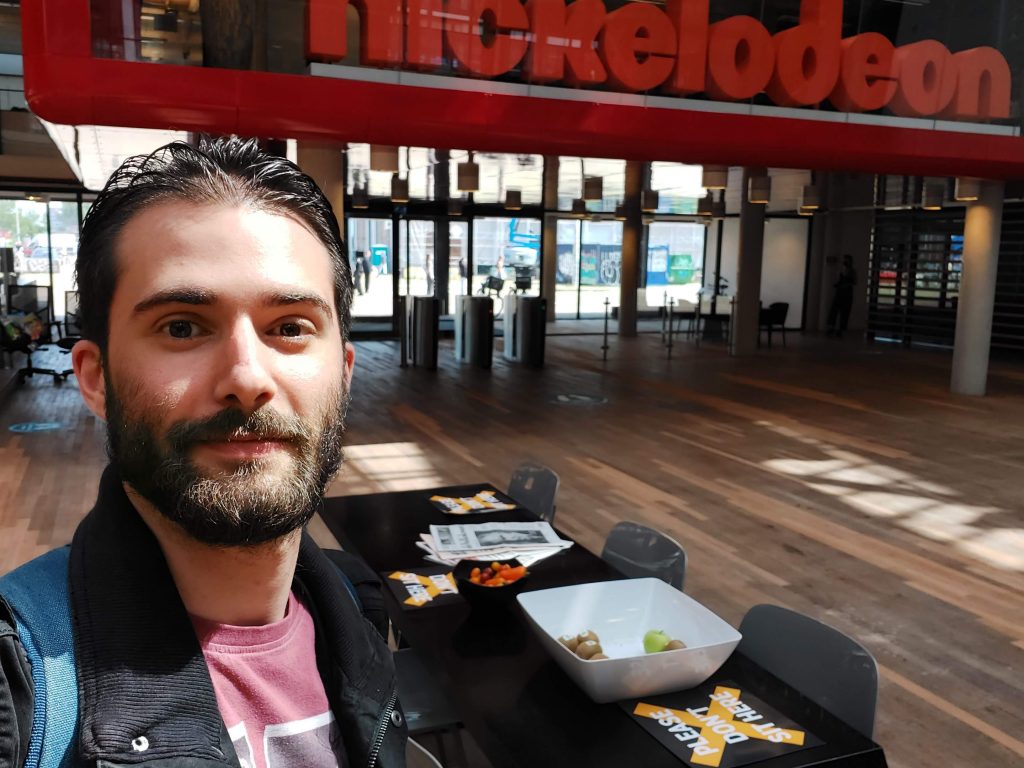 In 2021 something great happens: Daan's love for media translates into a new job as Presentation Scheduler at Paramount. In The Netherlands this company brings you MTV, Nickelodeon, Paramount Network and Comedy Central.
The Presentation Schedulers are one of the last steps before a show goes to air. Everything gets planned so that it fits in exactly 24 hours, graphics get tested and scheduled, many checks are done to ensure everything is ready to go, and they help programming executives.